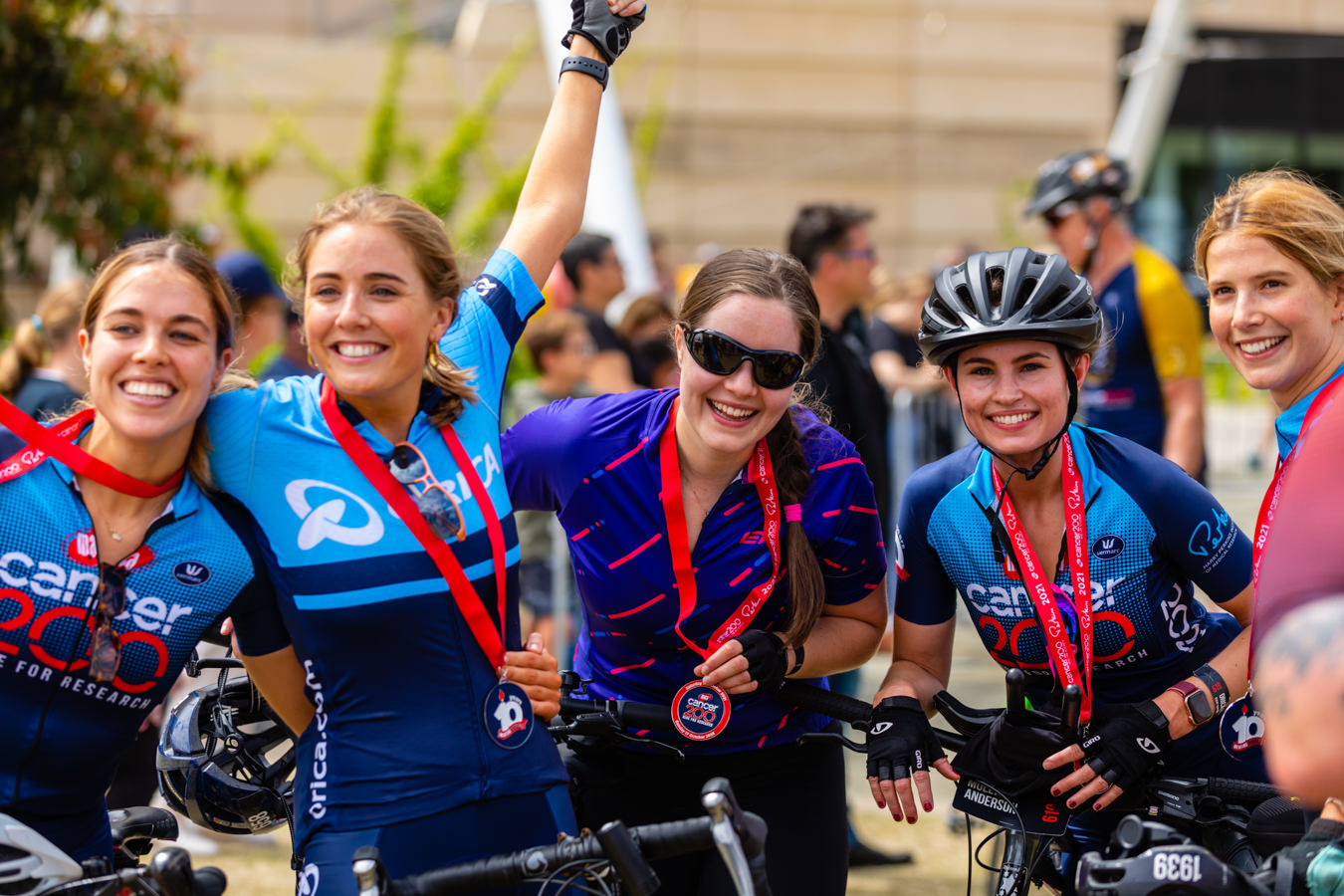 The Perkins
The Harry Perkins Institute of Medical Research is WAs Largest research facility devoted to finding answers for the major diseases affecting your families and our community. The Perkins is driven to find better outcomes for people affected by rare genetic disease, heart disease, diabetes and cancer.
The Perkins key objectives are - 
- Render cancer non-lethal and develop kinder treatments and breakthrough drugs
- Identify and treat those with he greatest risk of heart disease and diabetes
- Lessen risk of rare genetic disease through detection and treatment 
- Use big data and biomedical engineering to orchestrate better health outcomes 
The Ride
The MACA Cancer 200 Ride for Research, is Australia's most successful fundraising bike ride. Now in its eleventh year, the ride has raised over 48 million for cancer research in WA at the harry Perkins institute of Medical research and is a critical source of funding for future cancer research.
http://www.cancer200.org.au/
Elite Racing Cycles Partnering
For the second year running now, Elite Racing Cycles is the major bicycle partner of the MACA 200 Ride for Research. It is with great pleasure we are able to contribute to a great clause.
Elite is the major service partner prior and during the event. We supply discounted servicing and discounts on products leading into the event. We then provide mechanical support at all stops from the start to finish line. On the Friday prior to the event, traditionally we have a tent set up with basic parts and supplies for sale for those who may not be organised! We will also be offering basic tune ups for anyone that may need some last minute adjustments. Although this service is provided, we highly recommend getting your bike serviced and safety checked in store. We cant wait for this years event to get started!
MACA Cancer200 Elite Servicing and discounts
We would like the offer a "MACA Cancer200 Rider Service" This includes a detail, gear tune, brake tune, wheel true and drive chain service. Retail value usually $159.99 but for Maca200 Ride for Cancer participants we are happy to offer this for $109.00. Along with this special there will be 10% off all parts, accessories and clothing (*excluding Garmin). We will also do 5% off any bike purchase prior to the event.